"नई उमंग" is a unit of 13angle magazine. नई उमंग focuses on imparting biographical information about such personalities whose determination to succeed makes a big difference and with their firm belief, they make their dreams come true and also contribute to making the world a beautiful place to live. They show the world that opportunities are not limited, opportunities are endless. one can start from anywhere and one can also reach anywhere, achieve anything. For them, failure only means some new experience. 
So, नई उमंग brings a biography of such personalities who dares to see the world from their perspective and also dares to change it.
The main motive behind creating नई उमंग magazine is to fill youths with hope and enthusiasm so that they can conquer themselves and reach new heights. 
Enterprenaur / Businessman :-
Introduction Alexander the Great's life was extraordinary, elevating him to...
Read More
Introduction Nikhat Zareen is a professional Indian Boxer. She won a...
Read More
Introduction MAN KAUR was a native of Patiala born on...
Read More
Download PDF Introduction Cristiano Ronaldo dos santos aveiro, also known...
Read More
Real Name Alois Schicklgruber Fathers name Alois Hitler Mothers name...
Read More
Name Narendra Modi Born 17th September 1950 Birthplace Vadnagar, Mahesana,...
Read More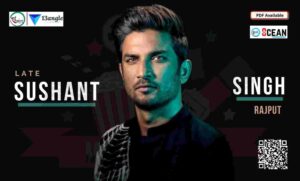 Introduction Sushant Singh Rajput was born on 21st January 1986...
Read More
Introduction Manoj Bajpayee is an eminent Indian film actor, who...
Read More
Name Sandeep Unnikrishnan Born 15 March 1977 Kozhikode, Kerala, India...
Read More
Flip Book Download PDF India's most fearless and brave-hearted son...
Read More