Full name

Vladimir Vladimirovich Putin

Father's name

Vladimir Spiridonovich Putin

Mother's name

Maria Ivanovna Shelomova

Date of Birth

7th October 1952

Birthplace

St. Petersburg, Russia

Languages known

Russian, German

Siblings (Brothers)

Albert Putin, Viktor Putin

Mariya Vorontsova

Yekaterinatikhonova

Luiza Rozova (Rumoured)

Citizenship

Russian

Spouse

Lyudmila (Shkrebneva) Putin (July 28, 1983-,2014, Divorced)

Religion

Orthodox Christianity
'Everyone should keep this in mind, you should never drive anyone into a corner. These are the famous words of one of the most feared political elements whose young and bullied street kid self was groomed and toughened up to be one of the World's most powerful leaders who are still capable to vanquish even the biggest of enemy nations. That kid was none other than Russia's current controversial president, Vladimir Putin. Growing up in a communal apartment in a Russian port city, Leningrad (now St. Petersburg), the young Putin loved to play around, chasing rats across the stairwell with sticks. The other day, he encountered a relatively huge rat which he drove into a corner. Suddenly that rat jumped upon him in his bid to escape which left Putin wondering, how 'cornering' someone destructs his peace and fuels miseries. This incident left Putin stuck with a crucial life lesson which is, one should never drive anyone into a corner.
Putin being involved in a pool of controversies, keeps the news headlines flaring with his contentious moves and dire handling of 'dissents' by political oppositions, instances of free speech, military aggression, and, substantial severance abroad. He belongs to this evergreen foe mentality towards the 'West' and particularly Ukraine in that field. Also, he has his heart soured by the fall of the USSR.

Putin recently bombarded the news headlines by his pre-drawn TV address on 24 February, when he declared Russia could not feel 'safe, develop and exist" because what he claimed was a constant threat from modern Ukraine, which somewhere hinted at his possible 'evil' plans for Ukraine. Which was soon followed by Russian troops invading Ukraine's capital, days after Putin ordered a full-scale invasion from the north, east, and, south. Russia's now the center of loads of criticisms and tough sanctions from all corners of the world, thanks to Putin's most whimsical move at dealing with his foe.
Childhood, Family And His Growing Up Amid Tough Poverty And War Crisis
Vladimir Putin was born on October 7, 1952, In Leningrad city (now Petersburg) of Russia. It was the phase of the Second World War and Leningrad was under siege for around 900 days. The war wreaked great havoc with millions of people dying due to that and countless families were straight wiped out. Putin's father was away fighting in the war and came back home on his legs. He was one of only four of the 28 men in his unit that, came back home alive. Putin was the one 'lucky' kid to his parents who survived the war and all other harshnesses, whereas his siblings before him succumbed to the war and some disease. His father was Vladimir Spiridonovich and his mother was Maria lvanovnaPutina. Putin's grandfather named Spiridon Putin was a personal cook to Vladimir Lenin and Joseph Stalin. Vladimir was a street kid; he had a communal home that was shared by two other families. He used to chase rats with sticks with his friends as a kid, once while doing that, a rat jumped upon him while being cornered by them in a bid to rescue. This taught Putin 'How cornering someone disrupts his peace and minoritize him' and Putin decided to stick to this life lesson for long.

His parents worked almost around the clock, often did tough manual labor to make ends meet. He had to face bullying as a kid and that made him choose to excel in 'Judo' in order to fight for himself.
Putin attended primary school No. 193 in Leningrad in 1960-68. He then attended High school No. 281, which was a chemistry-focused magnet school under the aegis of a technology institute. He went for his graduation at the Leningrad State University from the Law department in 1975. Putin was chiefly interested in the Chemistry subject. However, he soon moved toward Liberal arts and Biology. Putin was always much fascinated with spy, thriller movies in his early days, which later carried his fascination and interest towards the KGB, the Russian secret service.
Bullying Pushed Him Into Defending Himself With 'Judo'
Putin was the only child to survive in his immediate family. The other two of his siblings died during the Second World War due to different reasons. Putin had a tough life as a kid, besides just the poverty and the fatal war consequences; he had to deal with social anxieties through constant bullying and harassment by fellow kids of his age. So, he started practicing Sambo and Judo at the age of 12, in order to defend himself against the bullies. Along with that, he developed an interest in reading the works of Karl Marx, Friedrich Engels, and, Lenin. Putin studied the German language at Saint Petersburg High School and he uses German as a second language too.
Putin's Years As A KGB (A Committee For State Security) Officer
Putin had quite a big interest in Spy movies since his early years, which later ushered him into the spy world with his joining the KGB (A Russian Secret Service), where he was trained at the 401st KGB school in Okhta, Leningrad. After the training phase, he worked in the Second Chief Directorate, before he was transferred to the post of First Chief Directorate, where he was put to monitor foreigners and consular officials in Leningrad. In the year 1984, Putin was sent to Moscow for his further training at the Yuri Andropov Red Banner Institute. He next served in Dresden, East Germany from 1985-to 1990 while using a cover identity as a translator.
His Turn Towards Politics In 1991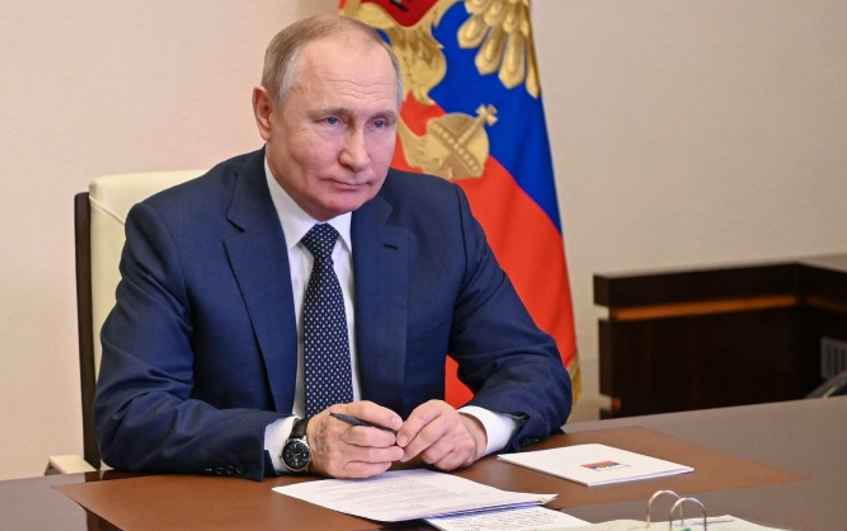 Putin had dived into politics soon as he got retired from active KGB service with the rank of Lieutenant colonel, and returned to Russia to perform the role of Prorector of the Leningrad State University while maintaining the responsibility for the institution's external relations. Soon afterwards, Putin bagged the role of an advisor to Sobchak, the first democratically elected mayor of the city, St. Petersburg. Putin wasted no time in performing average and proved Sobchak that he could make anything work and even successful, hence he quickly grabbed a seat on Sobchak's 'Favourites' list. Also, Putin smoothly booked the post of first deputy mayor due to that. In 1996, Putin rushed to Moscow to join the presidential staff as deputy to Pavel Borodin, the Kremlin's chief administrator. In year 1998, the then president of Russia, Boris Yeltsin made Putin director of the Federal Security Service and followed by that, Putin acquired seat of secretary of the influential Security Council. Putin had a high luck to always top Yeltsin's favourites list, which soon fetched him post of Prime Minister in 1999.
Putin's Relations With The Then Russia's President Boris Yeltsin
Through an interview of Valentin Yumashev, the former journalist turned Kremlin official who was also one of Boris Yeltsin's most trusted aides, we got to know that Putin worked with Valentin and came up as a distinctive personality with the great mind in the fields of Idea formulation, analyzing and, arguing his case. Yumashev had framed Putin as the next prime minister as soon as he saw him working and handling responsibilities in the office. Later he talked to Boris about the broad expertise of Putin and from there, Boris picked Putin as one of the top candidates for the post of Prime Minister of Russia. And not too long after that, Boris introduced a new Prime Minister to Russia, handling Putin that major responsibility. Boris's this step clearly reflected his mind towards preparing Putin for the Kremlin. Boris arranged a secret meet-up with Putin and Yumashev, expressed his plans to jump off the president's post then he, and announced his resignation from the post of President, naming Putin the acting President on New Year's Eve 1999 leaving people blank. After which Putin paid Boris back by pardoning him and giving him "immunity from criminal or administrative investigations".
Putin As A 'chosen' One For The Presidency Of Russia, Winning Three Terms Consecutively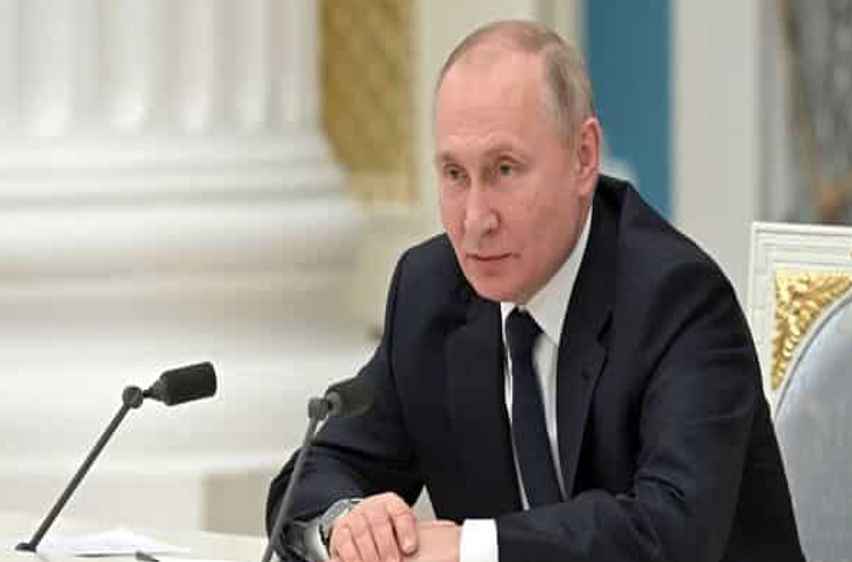 The Kremlin opponents criticized the extension of Putin's Presidential terms and labeled Putin as, "President for life". Putin was first sworn in as President of Russia in 2000 and served two consecutive four-year terms. His term was then cut by his ally Dmitry Medvedev in 2008. Putin then again returned to the Kremlin in 2012 and slew re-election in 2018. He recently signed into law a change to Russia's constitution that will fall in his favor by allowing him to run for two more six-year terms, granting himself the monopoly to stay in power until 2036. The 'Seat lover' Putin is currently serving his fourth Presidential term, which is ending by 2024. Though that makes us wonder if his 'terms' will ever end?
He Pushed A Number Of Constitutional Amendments
The first time Putin rolled a constitutional reform was in the year 2020, which was more of a pack of 'Constitutional changes' including an amendment allowing him to run again for the presidency in 2024 – and stay undefeated as a president until 2036. Putin first reflected his intentions to 'clutch' the President's seat for infinity when he announced his plan to make changes to Russia's constitution in a speech to the National legislature on January 15. Although experts concluded that, he has plans to give away power from the presidency; Putin smartly applied his moves on presenting a 'mega-presidency' on the basis of the already existing and famously considered, 'super-presidential' system.
Putin's Personal Life Shrouded With 'mysteries'
To many, Putin is still acting up with his former 'Spy decorum' and prefers to live life a spy way. Mostly covered and designed with rumors and secrets. Putin has been surrounded by sorts of rumors on his link-ups with many of the girls while his love life is a mystery hard to unravel too. He is known for avoiding any interrogations on his family, his wives, and daughters. He often surfaces on social media as a cool, careless dude with blue eyes and a topless body, also many think of him as someone who just likes to stuck with his bachelor's vibes, regardless of him marrying already also having kids.
The 'Soft Side' To His Character Pampering Animals And Establishing Peace Between Countries
Contrasting to Putin's mainstream hot-headed persona, he has this warm space for animals, especially dogs in his heart. We can see numerous photos of him flaunting his 'cute tailed buddies' on his social media posts. He already has enough dogs in his collection, who he received by some world leaders before, either as part of some diplomatic exchanges or as a birthday present to him. Alongside that, the other 'shocker' comes with this another rare face to him which sometimes deployed the Russian air force to Syria to fight extremists which moved the 'western world' to the core. In 2013, Putin was nominated for the Nobel Peace prize by state Duma Deputy Joseph Kobzon along with an international academy for 'participating in resolving the Syrian conflict and trying to stop the U.S. military invasion of Syria," Meduza, an independent news website reported. Though this move was vehemently opposed by experts, not only Putin, Trump was also nominated not once but twice for the award. Surprising the world entirely and pushing people into doubting the credibility of such prestigious awards.
His Close 'alliance' With Controversies
The starter to Putin's series of scandals was, allegations building on him of masterminding a multimillion-kickback scheme back when he used to be a deputy mayor. Many other accusations and controversies painted him as the 'mastermind' to various scandals such as plagiarism, embezzlement, lethal incompetence, poisonings, corruption, and many more. He is also very frequent in imprisoning dissenters, crushing any dissents as they come. Several media reports came out pointing at Putin for a number of political deaths during his tenure, and those who died were involved in some political feud with Putin. Though Putin weathered them all with his pro powers and dominance on state media and gave out a strong subtle statement to all his opposers and critics out there, that messing up with him is never a 'safe' idea for you.
Putin's Heartache From The Fall Of USSR
Putin once termed the fall of the Soviet Union in 1991 as, the demise of the 'historical Russia'. "It was the disintegration of historical Russia under the name of the Soviet Union," Putin said of the 1991 breakup of the Soviet Union while speaking in a documentary film called Russia. Recent history that aired on state television on December 12. He also has once mourned the collapse of the Soviet Union, calling it "the greatest geopolitical disaster of the 20th century." The comments in the documentary, clearly reveal how much he feels about the separation of the Soviet Union and fears the possibility of falling of Russia's power due to that.
Putin's Office Handling Over The Years
Title / Office- President (2012-Present)

Russia Prime Minister (2008-2012)

Russia President (2000-2008)

Russia Prime Minister (1999-2000)

Russia Political party Independent (1991-1995); (2001-2008); (2012-present)

Other political- People's Front (2011)

Affiliations               
United Russia (2008–2012)

Unity (1999–2001)
Our Home – Russia (1995–1999)
Recognitions And Feats On Putin's Name
Civilian Awards presented to him by various countries
| | | |
| --- | --- | --- |
| Date | Country | Decoration |
| 28 May 2019 | Kazakhstan | Nursultan Nazarbayev awards Order of Yelbasy |
| 8 June 2018 | China | Order of Friendship |
| 22 November 2017 | Kyrgyzstan | Order of Manas |
| 3 October 2017 | Turkmenistan | Order "For contribution to the development of cooperation" |
| 16 October 2014 | Serbia | Order of the Republic of Serbia |
| 11 July 2014 | Cuba | Order of José Martí |
| 4 October 2013 | Monaco | Order of Saint-Charles |
| 2 April 2010 | Venezuela | Order of the Liberator |
| 10 September 2007 | UAE | Order of Zayed |
| 12 February 2007 | Saudi Arabia | Order of Abdulaziz al Saud |
| 2007 | Tajikistan | Order of IsmoiliSomoni |
| 22 September 2006 | France | Légion d'honneur |
| 2004 | Kazakhstan | Order of the Golden Eagle |
| 7 March 2001 | Vietnam | Order of Ho Chi Minh |
Other awards are as follows;
| | |
| --- | --- |
| 2006 | |
| 24 March 2011 | Order of Saint Sava |
| 15 November 2011 | Confucius Peace Prize |
| 2015 | Angel of Peace Medal |
| | |
| --- | --- |
| Year | Award/Recognition |
| 2007 | |
| December 2007 | Expert: Person of the Year (A Russian business-oriented weekly magazine named Putin as its Person of the Year) |
| 5 October 2008 | Vladimir Putin Avenue (The capital of Russia's republic of Chechnya, the central street of Grozny was renamed from the Victory Avenue to Vladimir Putin Avenue) |
| February 2011 | Vladimir Putin Peak (The parliament of Kyrgyzstan named a peak in Tian Shan mountains Vladimir Putin Peak) |
Top 13 Interesting Facts About Vladimir Putin
He has expertise in two Martial arts, also he won himself honorary Taekwando black belt. Although he was recently stripped of that gem due to his controversial move at launching a war against Ukraine and killing countless civilians, thrashing Ukraine's basic livelihood structure.

Putin's once tried his 'bare' hands-on crushing a frying pan during a 2012 visit to Kremlin Youth camp, where Putin participated in an arm-wrestling match. He also climbed a wall along with that.

Putin once dared to sink to the bottom of the Gulf of Finland, some 200 feet underwater, just to examine a crazy 140years old Shipwreck.

Putin once led Siberian cranes on the migration route, by flying a motorized delta plane in the Yamalo-Nenets district.

He is a big 'Beatles' fan and once said to a British photographer name Platon in an interview, "I'm a big Beatles fan. Are you? Also, his favorite song of the Beatles is 'Yesterday'.

Putin has two big nominations for the Nobel Peace Prize on his name.

He is the only well-known KGB officer alive yet. The rest of the party members have been either assassinated or have been disappeared from public eyes and are nowhere to find.

Putin once co-piloted an aircraft in a bid to put out wildfires in the West Russian countryside.

He has a quite smooth tongue for the German language but he still doesn't stay comfortable with the English language. He mostly avoids speaking English publicly. As he lacks the necessary confidence in that.

Putin is designed as a 'Hero' in an Online Series called "Superputin"

Putin played a significant role in helping Syria and Iran to mostly win the Syrian War. He stood there as a champion of the 'Middle east' people while he carried on delivering alongside subtle benefits of proper war experience without much bloodshed, to a lot of Russian generals and officers.

There isn't a single official photo of Putin with his daughters as adults. It's estimated that both of his daughters keep assumed surnames instead of their father's surname. Also, they don't acknowledge relations either with Putin or with each other.

Putin got heavily engaged in ceasing the war in Azerbaijan also, he significantly contributed to the final peace deal. This aspect of his personality, which sometimes involves resolving feuds between countries, shocks us the most about him.