Himanshu Malik used to be one of the most sought-after models back in the 90s. He was successful in making a transition to acting as he featured in movies like Tum Bin (2001), Khwaish (2003) and LOC: Kargil (2003). But his career as an actor phased out, even though he did make sporadic appearances in movies like Yamla Pagla Deewana (2011) and 7 Hours To Go (2016). Himanshu then transitioned to direction and production, with his first film Chitrakut, which released in theatres last year. Now his maiden production is going to be released this weekend on OTT with Jio Cinema. The film will start streaming on the OTT platform from May 27. ETimes reached out to the model-turned-actor/director to talk about his new journey as a filmmaker and his past experiences both in front and behind the camera.
'Chiktrakut' was released in theaters last year. Can you tell us about the journey and why it took 12 months to come to an OTT platform?
Last year, many OTT platforms weren't focusing on Hindi films due to the success of South Indian films. The popularity of South Indian movies led to a lack of attention towards Hindi films, and even the top five platforms weren't showing interest. Films from Telugu, Tamil, and Malayalam industries were doing exceptionally well, making it challenging for independent films like ours to gain traction. We were acquired by Jio Cinemas in November 2022, but the launch kept getting delayed. Initially, it was planned for March or April, then during the IPL, and now it's after the IPL. It seems to be Jio's strategy for releasing films. For an independent film, it's always a struggle to get noticed and gather an audience. However, as an independent producer, you get accustomed to facing challenges and persisting. Eventually, someone in the Jio team saw the film, liked it, and decided to back it. And here we are.
Was it challenging to make and release this film? How do you reflect on the journey and when did it all start?
The journey started in 2018 when I began writing the film. We shot it in 2019. Independent films come with their own set of battles and challenges. However, they also offer moments of creative freedom. As an independent filmmaker, you have the liberty to pursue your creative vision with a small budget and a passionate crew. But the pandemic posed significant challenges for us. We were in the early stages of production when it hit. Prior to the pandemic, we had an offer from Netflix, but we were undecided about the distribution model. However, everything changed with the pandemic, and we witnessed a surge of stars turning to OTT platforms. It was a tough phase, and decision-making was put on hold for the first four months. Eventually, we persevered with a strong team and supportive partners. We also had the pleasure of having Majid Majidi appreciate the film and join the cast. Overall, it was a journey filled with challenges and learning experiences.
Production and acting are two distinct processes. Did the transition to becoming a producer surprise you, especially since you come from an acting background?
Absolutely. Producing and acting are like two different worlds. The experience of producing the film was even more fascinating for me than directing it. I had directed a short film before, so I was familiar with that aspect. However, producing was an entirely different mindset and a unique world. It's the opposite of the creative process, but it has its own joys and challenges. As an actor, I used to think that production was just a necessary task, but that notion changed completely. It is a creative space that requires constantly finding innovative solutions. Production is highly people-intensive, and you have to deal with real-time situations and unexpected requests. You can't turn a blind eye when someone on your team asks for help, even if it's personal. It was a humbling experience, and I received support and love from unexpected sources. People stepped up to help, even though it wasn't a big-budget film. It made me appreciate the presence of such individuals. It's been a great joy to be part of the production process.
How do you reflect on your acting career now that you've transitioned into being a director and producer?
It's an interesting perspective because, in becoming a director and producer, I've developed a newfound respect for actors. Having been an actor myself, I understand the challenges involved. It's not just about the business aspect; the craft of acting requires emotional vulnerability and being consistently on point. When I first shared my plans to produce with my family, they found it amusing because I had never even organised a birthday party before. They joked about needing an ambulance on set and making sure everyone had water. It was quite a change, but overall, it has been a joyful experience.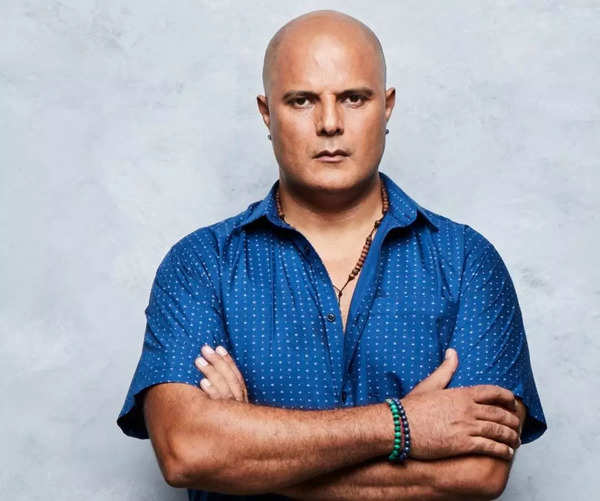 Looking back, do you feel that you've grown as an individual through producing this film?
Yes. I believe I'm finally coming into my own, discovering who I am and what I want to be. Reflecting on my acting journey, I realised something was missing, and this role as a filmmaker feels like my ultimate calling. What's interesting is that I'm entirely self-taught. I didn't attend film school or work as an assistant. However, I spent a significant amount of time on sets, learning the basics and observing various aspects like lensing and editing. My instinct plays a significant role in my work. Moreover, being an actor myself helps me understand the art of storytelling, as actors are natural storytellers. Many successful filmmakers have an acting background, and it makes a significant difference. Working with directors like Ram Gopal Varma and Mahesh Manjrekar, who understand actors well, further reinforced this belief. So, being an actor has been my greatest advantage.
During your acting career, did you ever consider transitioning into character roles, supporting roles, or even television? How did you navigate that phase in your career?
When the offers for the kind of films and roles I wanted started to dwindle, I was open to playing character roles. I never had a fixation on being the main lead or protagonist; that didn't matter to me. However, due to my appearance, people didn't consider me for character roles. Many friends working on interesting films told me that they couldn't cast me because I looked like a hero, not a character. It was frustrating because I wanted to be an actor, not just a showman dancing in sunglasses under the sun. The industry had this perception that heroes should have dance training, fight training, and horse riding skills. I wanted to focus on acting, not showmanship. Being from a non-filmy background, I didn't have the star baggage. I came from an engineering background in Delhi with a desire to be in the creative field. Television often came with attractive monetary offers, but the storytelling quality disappointed me. Whenever I considered a TV role, I would check the quality of the story and realise it wasn't something I could do. It wasn't suitable for me; I thought it would lead to depression. It was challenging to find my way, but I also saw that the stories I observed in real life were not being portrayed in films.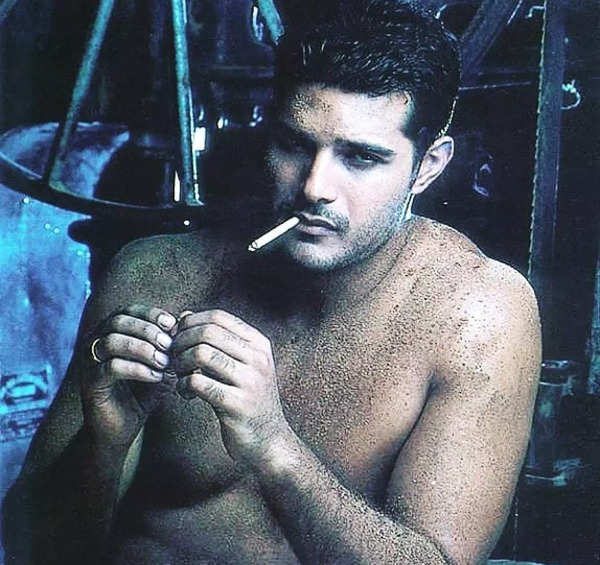 Can you tell us about the kind of storytelling you were looking for in your films? Were they urban stories or perhaps movies like that of Woody Allen?
Definitely, I'm drawn to urban stories. Many urban narratives are dominated by the city itself, and the characters often feel overwhelmed by it. Whether it's stories set in Mumbai or Delhi, the city becomes a central element that influences the entire narrative. Individuals often struggle to find their identity in the city, where the sense of community is not as tightly knit. I wanted to explore stories of middle-class urban characters who are lost and searching for their place in this unstructured urban environment. I've always been a fan of Woody Allen and Stanley Kubrick, as they tell deeply human stories within a specific setting. They have been a great inspiration for me to tell my own stories. For example, 'Chitrakut' explores how five individuals search for love, challenging the notion of ideal love and emphasising the evolving nature of relationships. Love is ethereal and transformative, and it leaves a lasting impact on individuals as they grow and change.
What's next for you in your career as a director and storyteller?
I'm currently working on a project based on one of the Hindu epics. I have a deep admiration for these epics and believe they contain incredible stories. I feel it's important to introduce these stories to the younger generation and make them more accessible. During the making of 'Chitrakut', I was surprised to discover that many people were unaware of its origins. When I asked about it, people would confuse it with characters from Vikram Betal or Indrajal Comics. The lack of knowledge about our own epics among the younger generation is concerning. We should have a better understanding of these great stories. While we had the advantage of television shows like Ramayan and Mahabharat in the past, which provided a visual representation, we need to retell these stories in a way that helps people grasp their depth and significance without being overly complicated. So, that's my current focus and I hope to bring these stories to life in a meaningful way.
Will you continue acting alongside your directing and producing endeavours?
It's actually quite interesting because I've been taking up acting gigs lately. I'm working on a film with R Madhavan, another one with Janhvi Kapoor, and a web series with filmmaker Ken Ghosh. As a filmmaker, when I pitch projects to producers, they often suggest that I act as well because they find me suitable for certain roles. It's amusing how the scenario has changed. When I wanted to act, I struggled to find acting opportunities, and now that I'm focused on directing and producing, people are encouraging me to act. Nonetheless, I'm enjoying this phase of acting, too. It provides a break from my directing and producing responsibilities and adds an exciting challenge to my creative journey. Whether I'm acting or telling stories behind the camera, as long as there's a creative spark, I find it fulfilling.